Interview with Apotheke.BLOG / Juli 2019
Please introduce yourself and mey Ergonomics to our readers!
Mey Ergonomics is one product range of the brand meychair. We have dedicated ourselves meanwhile in the third generation to the development and production of ergonomic products. Since 2017 we are selling our training devices over our online shop. On the one hand, the fascia roles switchROLL and the training devices ROLLover perfectly complement our portfolio in the context of workplace health promotion on the other hand we bring movement into the fascia training and expand the market for a safe training while standing.
How was the idea of mey Ergonomics born?
With regard to a healthy workplace design and in own interest the family Mey started in 2015 the development of fascia training devices and fascia rolls to enable people of all ages to mobilise their fascia. The Models of Mey should enable to train your fascia not only on the floor but also while standing.
Which concept is behind mey Ergonomics?
Mey ergonomics wants to enable all people to train their fascia. Even to those, who are afraid to approach training on the floor. There can be various reasons for it. For many the training on the floor is simply to painful and training on the wall with a loose roll too complicated. Who can concentrate on training while simultaneously paying attention that the roll won't fall down after all?
---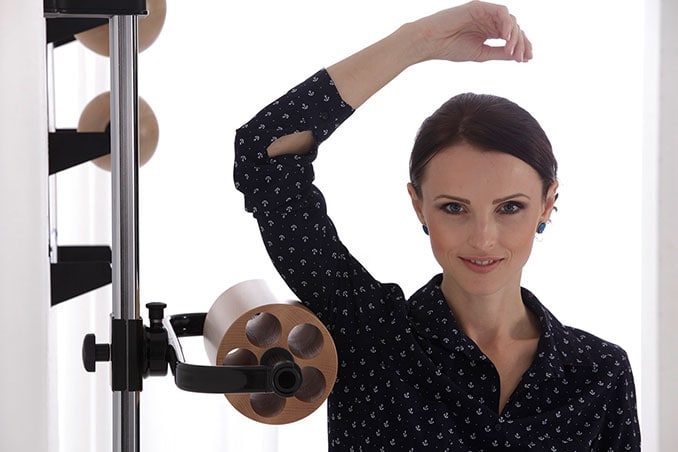 Our training devices ROLLover offer a safe and effective fascia training, in which the pressure on the affected fascia can be controlled and dosed very precisely. The separate surfaces for your arms and legs as well as the additional trigger attachment complete the devices perfectly. Optimal fitted for physiotherapists and the gym.
For which target group are mey Ergonomics products best suited?
We have tailored our mey Ergonomics products for a large target group. In our large variety of fascia and massage rolls athletes will find the perfect trainings devices as well as physiotherapists for their practices and a company for its gym. Of course we are offering our trainings devices for test purposes.
Which of your products are you particularly proud of and why?
Well, we do not have an eye on a particular product… We are generally driven by innovative ideas and complicated techniques are appealing to us instead of daunting… but to be honest we are a little proud of our switchROLL and the idea of the switchable surfaces.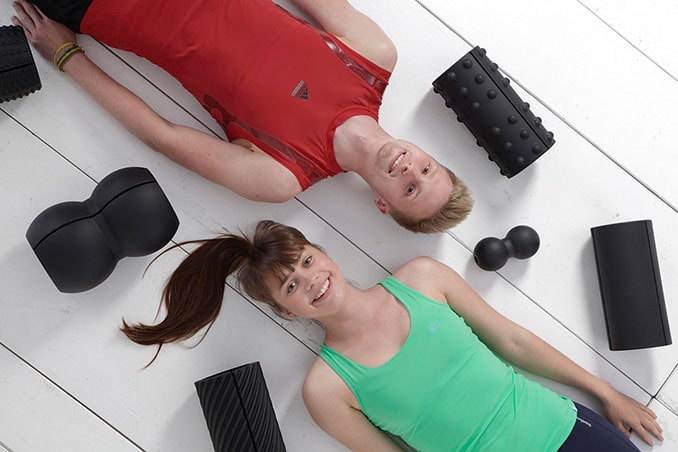 Regarding the possibility to choose from seven different surfaces, we were fascinated by the versatility and sustainability and are inspired time and time again by how effective this possibility of replacement is. Let's go …. Have you already switched today?
How are your mey Ergonomics products different from other products?
Wir sind überzeugt davon, dass die Kombination der Faszienrolle switchROLL, mit den Geräten ROLLover einzigartig ist. Die auswechselbaren Oberflächen der Rollen sind schon einzigartig, dass wir aber dazu noch Geräte für ein Training im Stehen anbieten, ist schon etwas Besonderes.
What are fascias?
Fascias are collagenous, netlike built connective tissue with a wave structure. Whether on your back, butt or legs, fascia are everywhere in your whole body. Fascia can help or restrict the movement. At the latter it is important to loosen tensions and adhesions for example with a fascia roll so that the pain does not increase.
What is the use of fascia training why is it so important?
The fascia are stimulated, loosened and relaxed by the training. They are getting softer and the painful adhesions dissolve. Positive side effects are also a better flexibility, firmer body contours and improved body awareness.
What is special about your fascia rolls?
As already stated our fascia rolls switchROLL are especially versatile. For example our starter set. The starter set includes always a fascia roll with a smooth surface as well as a structured surface. This additional surface is due to its opening especially fitted for the back. This combination is perfectly aimed at an integral training.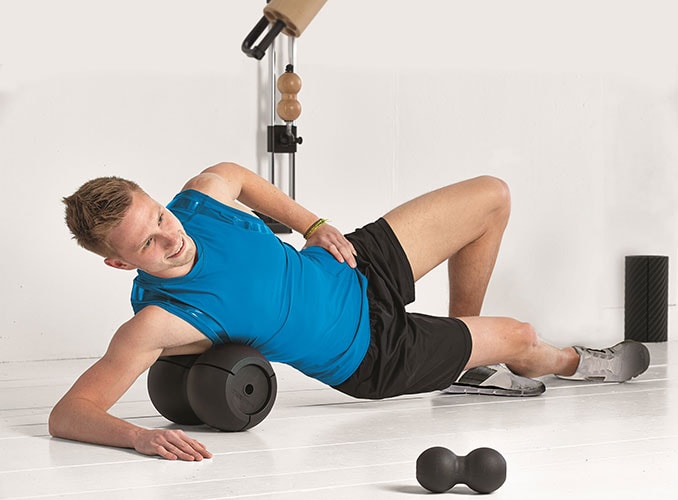 If you are in need of further rolls you simply choose one of our expansion sets with additional surfaces. The basic body can be further used. The durable PUR material is particularly long-lasting and is going to accompany safely through your training.
Is an expansion of the product range planned?
Sure, we certainly still have enough ideas and therefore we would like to expand our product range. We are having different roll forms on our mind, even more specialized solution for operational health management and further devices for practices and therapy centers. But we would not like to reveal more…
What is the feedback of your customers?
Our customers especially like our soft and lightly structured surfaces of the massage rolls. For most a gentle mobilization is paramount. At fairs and in talks with rehab centers, our training centers are particularly well received and evaluated innovatively.
With the product line mey Ergonomics, what's next? Where do you see yourself in three years?
In any case we would like to expand our product ranges switchROLL and ROLLover. For our customers we would like to offer a greater variety in our online shop and also invest simultaneously in cooperation with rehab centers and practices.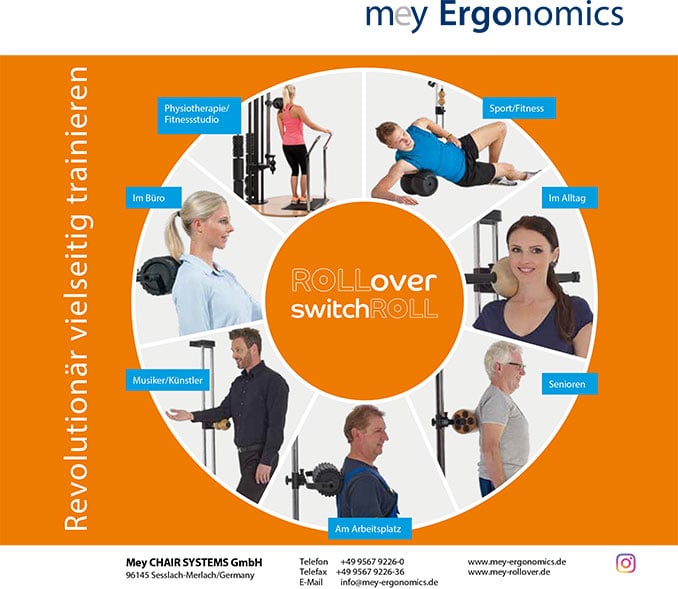 Apart from that, in three years, we see ourselves developing ergonomic products for people and their needs with equally great productivity and passion.
Finally: What three hints would you give our readers?
You should always consider while training:
Always consult your doctor or therapist first.
Do not train with acute symptoms or inflammation, after operations, in strong pain or discomfort, fractures or osteoporosis
Ultimately it would be perfect if you would train 1-2 times a week with 5-8 repetitions..
Further information your are going to find here.
We would like to thank mey Ergonomics for the interview. Statements of the author and interview partner may deviate from the opinion of the editors.
Do you already have experience with fascia rolls? We are interested in your opinion. Leave us a comment below.
How much so you like this article?






(3 Bewertung/en, durchschnittlich: 5,00 von 5)

Source references about the author

meychair develops innovative, ergonomic products for people's health. The newest innovations, ROLLover und die fascia switchROLL are helping users to loosen tensions and prevent pain.


Mey Chair Systems GmbH / www.mey-ergonomics.de
Sponsored Post: Ja.
© Autor: Mey Chair Systems GmbH
© Artikelbild: Mey Chair Systems GmbH
© Bilder: Mey Chair Systems GmbH